What Is A Batting Tee?
The simple definition of a batting tee is a baseball training aid that allows hitters to practice hitting without the need of a pitcher. Just set the tee to a desired height, place your baseball/softball on the ball rest and then focus on creating a swing path that produces a line drive.
You can train with a batting tee almost anywhere, by yourself or with a friend, and there are hundreds of baseball/softball hitting drills that can be done to achieve the goal of contacting the ball in the correct place, so it produces a quality line drive.
Besides being a necessary tool for professional baseball, batting tees also introduce millions of kids to a sport they may enjoy for years to come. It's hard to know exactly how many MLB players were first introduced to baseball by hitting off the tee in their backyard with mom or dad serving as their first "coach", but we'd estimate quite a few.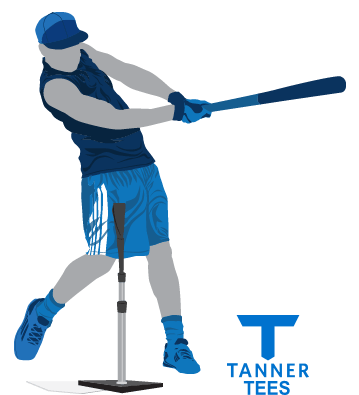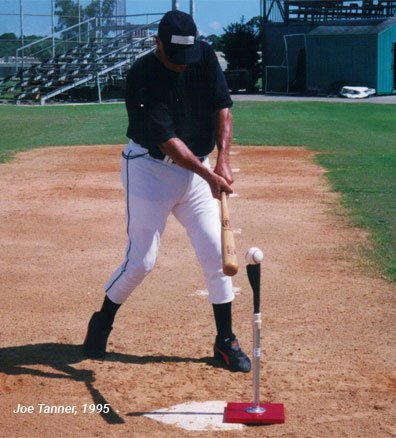 What Is A Tanner Tee?
Joe Tanner founded our company Tanner Tees in 1995. He developed a height-adjustable durable batting tee with a rolled rubber top in his garage. The rolled rubber top – now known as the FlexTop™, is the most popular batting tee top design in use today.
Before the Tanner Tee, batting tee training was not as quality of an experience as it is today. Tees were made of a thick, solid rubber section with a rigid ball rest, and at contact the tee would interfere with the natural feeling of the bat striking the baseball. Joe's FlexTop solved this problem making it virtually impossible to feel the ball and providing a significantly improved hitting experience that is the industry standard today.
What Is A Batting Tee Used For?
Before going any further, let's take a quick step back to note that anytime we say baseball, we also mean softball. Batting tees are used at every level of play, for both baseball and softball. Women, men, boys, girls, young and even older folks find both enjoyment and skill improvement by training with a hitting tee. They are the best training aid for baseball.
Throughout his years as a career professional player and hitting coach, Joe Tanner would say that "batting tee training increases both strength of hands and bat speed and improves the character of the driven baseball off the bat."
There are many uses for batting tees, here are a few:
Warming up before batting practice
Working on launch angles
Teaching tee ballers how to hit a baseball
Hitting drills to improve hand strength and bat speed
Pitch locations at various heights
Suggested Products
Industry leading and our best-selling baseball/softball batting tee, TANNER TEE the ORIGINAL is excellent for all ages and skill levels. Easy adjustments with patented hand-rolled flexible rubber top.
Our newest model released in 2018, the TANNER PRO baseball/softball batting tee features a weighted base, skid resistant rubber cover and travels easily in a bat bag.
Ten pound heavy "claw" provides three points of contact for extra grip on any hitting surface. Perfect for baseball, softball and slow pitch.
How To Train With A Batting Tee
The best batting tees are composed of strong metal and commercial grade rubbers. They are adjustable to cover a wide range of heights and are easy to pack in a baseball equipment bag which means you can practice hitting virtually anywhere.
The ability to adjust a batting tee to different heights is important, as it allows you to practice hitting a wide range of pitches both up and down and on the inside and outside of the strike zone. As hitters progress from learning to hit in Little League baseball, they should begin moving the batting tee to various heights and locations to simulate at-bats in a real game. Remember there is always a pitcher trying to make you miss the ball, so training can't always be at your favorite pitch right down the middle.
The image above shows a home plate and 10 tee placement locations during training - 5 for a right side hitter and 5 for a left side hitter. Notice only one of them is centered right down the middle while the others are closer or farther away from the batter.
At Tanner Tees, we build three adjustable stems that can be used for an infinite number of hitting drills and training scenarios.
Adult/Standard: recommended for ages nine and above
Youth/Short: for ages eight and below
Lowball: for hitters wanting to practice low ball advanced hitting
Each stem comes complete with our patented hand-rolled FlexTopTM which allows the bat to pass through the contact point with no interference from the tee. The Tanner FlexTopTM develops good habits in young hitters as they will not anticipate the sting of the bat striking the tee at contact, and therefore, they will swing hard and through the baseball. To learn more about how our founder Joe Tanner developed the FlexTopTM read our blog entitled: "TANNER FLEXTOP: TIGHTLY ROLLED RUBBER."
Types Of Batting Tee Bases
In addition to the range of adjustable stem sizes, the type of base your batting tee has is also very important. What you ultimately choose to train with will depend on such factors as your budget, what level of player you are, and your preference as a tee owner.
Tanner Tees are available in three unique base options/styles:
The Original Base:
The industry standard and the true original pro style batting tee invented by Joe Tanner.
It's the lightest weight and most cost-effective batting tee in our lineup and is made of durable composite material.
Great choice for players both new and seasoned looking for a versatile batting tee.

Our Tanner Pro Base:
The newest member to join the Tanner product line, made of a half inch thick metal plate and a commercial grade rubber cover.
Perfect balance between a weighted but still portable batting tee.
Features a "T"- shaped cutout used for easy transport both on and off the field.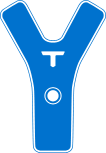 The Tanner Heavy Base:
Used by the pros and in hitting facilities worldwide.
The heavy base features a 10lb "claw" design that utilizes three points of contact to ensure your batting tee will stay where you place it throughout your entire training session.
The Tanner Heavy's unique base design also makes it highly versatile for use on both flat surfaces, as well as when utilizing a throw-down home plate.
Suggested Products
Portable, flex-frame, 7x7 ft. quick set up training net. Comes with carrying bag with shoulder strap. Tanner Net Assembly (pdf)
Holds baseballs and softballs at convenient height for coaches who flip a lot of bp. Excellent for travel and field use. Durable nylon netting and padded vinyl cover engineered to last throughout the seasons. Ultra portable, lightweight, and weather...
A cork center supported by two rubber protective layers ensures solid pop at contact. The outer layer is comprised of a 30% wool blend and wrapped in a genuine leather cover providing durability and...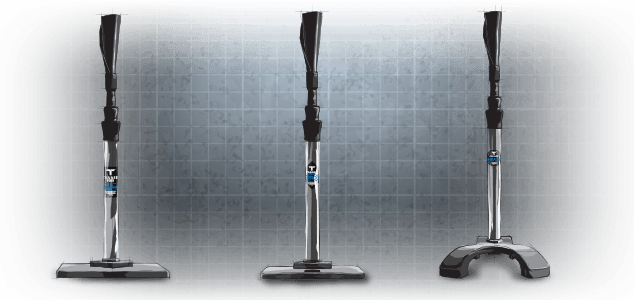 How To Select The Right Batting Tee
Whether you are a new player, a veteran, parent or possible "first-time coach", a batting tee is a training aid you will want. It will be used at every practice, guaranteed, and that makes it the best baseball training aid you can invest in.
To find a great batting tee:
For online shoppers, there are several great options you can find. We recommend reading verified batting tee reviews from owners such as those at www.tannertees.com/reviews
For in-store shoppers, check your local sporting goods store or baseball training facility. Both locations are owned and operated by folks with a lot of experience in baseball equipment who carry the best baseball training aids and products.
CONTACT US anytime! @tannertees on social, by email or phone. We are always available and have over 25 years' experience in batting tees!
Finally, with batting tees and training aids geared toward every age and skill level, we invite you to explore our site further via the links below and feel free to contact us with additional questions you may have.